The World's Most Advanced Electronics and Software, Artificial Intelligence Engineer
T-ona is an "Artificial Intelligent" design engineer who minimizes the human impact in the development of hardware and software, and enables to design dozens of new software and hardware in a very short time and without any errors.

This artificial intelligence algorithm, called t-ona, does not use any programming methods such as CNNs (Convolutional Neural Network), RNNs (Recurrent Neural Networks), or RL (Reinforcement Learning). For this reason, it is the most advanced design and software program in the world, including all commercial software. t-ona is an algorithm that designs the printable circuit diagram, selects the most suitable components and can write all the embedded software in an electronic circuit automatically, and can create projects that will take months to design in just a few hours. T-ona, which is an engineering artificial intelligence algorithm that is ready and working, and is an unprecedented engineering artificial intelligence algorithm implemented by Armoya High Technology, can provide other conditions to be determined by the user in addition to the known electronic criteria.
T-ona has the capacity to automatically do all tasks of an electronic project from the Schematic and PCB design to the embedded software stage. At the same time, it creates a design in accordance with the standards used in the electronics industry.
T-ona embedded software offers many tools according to the processor of the circuit it designs and automatically writes most of the embedded software.
T-ona automatically generates the SPs required for a database with thousands of columns in seconds.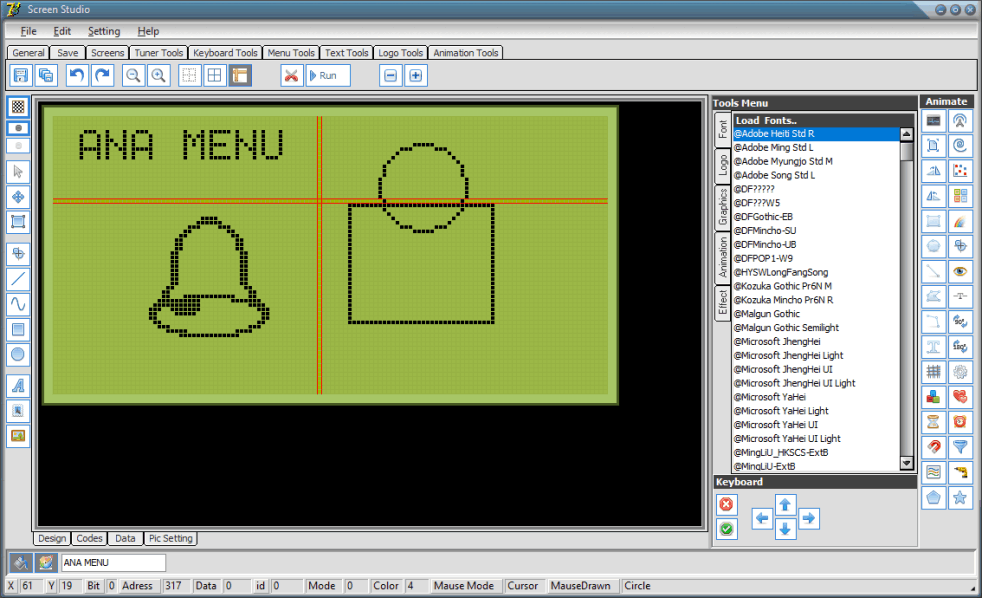 DISPLAY DESIGN
Creates a simulation of a real GLCD / OLED or TFT screen (with Chipset) and enables drawing and creating animations on it.

FONT
Provides a font drawing tool and converts existing fonts into a format to be used in the electronic system when requested


EMBEDDED SOFTWARE
It transforms the completed project into embedded software within seconds with all of its resources. (Graphics files, display driver, buttons, menus, touch screen etc.)

CHIPSET
t-ona recognizes almost all screen chipsets, a new screen can be defined with the learning tool.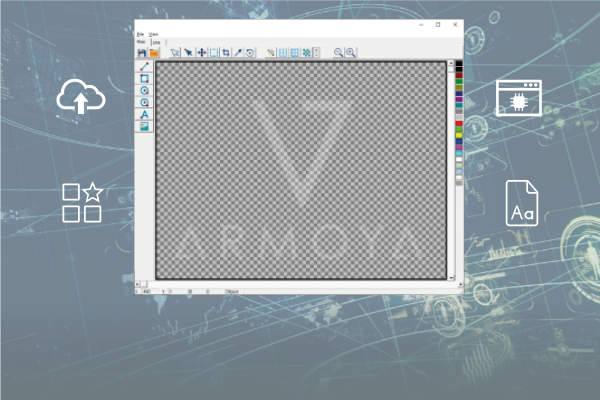 Indicator Design

Designs operable indicator displays for OLED, TFT and GLCD for embedded software.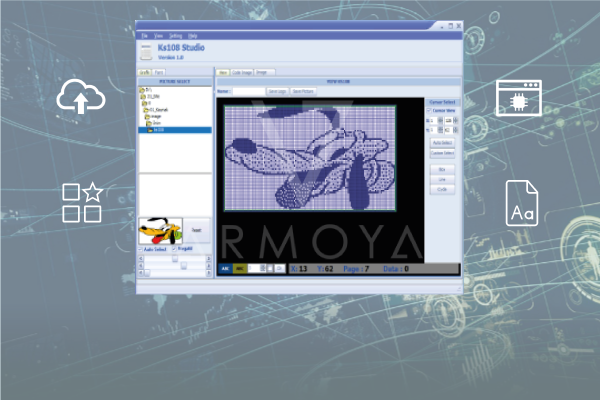 BW Calculator

Converts an image of any size to a format that allows it to be clearly seen in one color. This is not a black and white translation, it spots the color temperature by special calculations.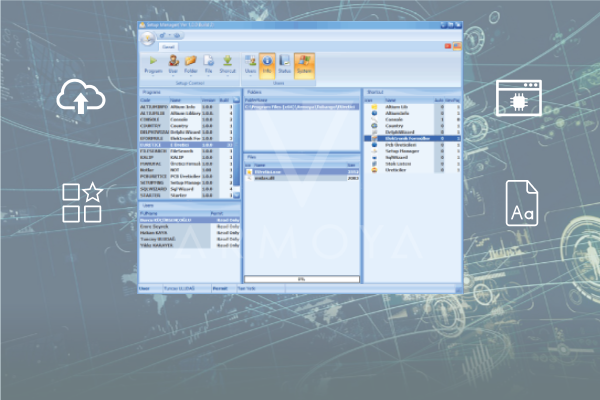 SET UP MANAGER

Manages all computers in the computer network. Installs necessary softwares and plans system checks automatically.

All Store Procedure codes are written within seconds by examining a prepared database with t-ona. Functions are created and designed according to the compiler used (Rad Studio, Visual Studio). It can use user components such as DevExpress in designing, if desired.
T-ONA CREATES ITS ELECTRONIC DESIGNS PHYSICALLY AND THEN TURNS IT INTO EQUIVALENT ELECTRONIC COMPONENTS.

T-ona includes an advanced physics and electronics simulation. Each component for t-ona is a mathematical value. The finest calculations are made automatically during design. At the same time, it designs by knowing the standards of all countries where the product will be sold.


T-ONA COMPONENT WIZARD

T-ona automatically develops the visual components. At the same time, it turns an original electronic screen into a component with all of its features. For example, the component is controlled in the same way as controlling a KS108 display, or an OLED with x chipset. Components do not contain images, they draw images automatically. There is no list of simulation components because t-ona designs, compiles, converts to components and makes them ready for use in seconds.


INDICATOR SAMPLES AUTOMATICALLY PREPARED BY T-ONA, DESIGNED INSTANTLY TO WORK ON PC AND EMBEDDED SOFTWARE AND WORKS AS A SIMULATION.


REAL SCREEN SIMULATION COMPONENTS BUILT WITH T-ONA VISUAL STUDIO AND RAD STUDIO